Today, we were lucky to have a visitor in Year 6. Judith Rhodes is a local woman whose mother was allowed to move to safety in the United Kingdom from Nazi Germany just before the start of World War II. She has made a short film about her mother's life and experiences being part of the efforts to save Jewish children from persecution in Nazi Germany (Kindertransport).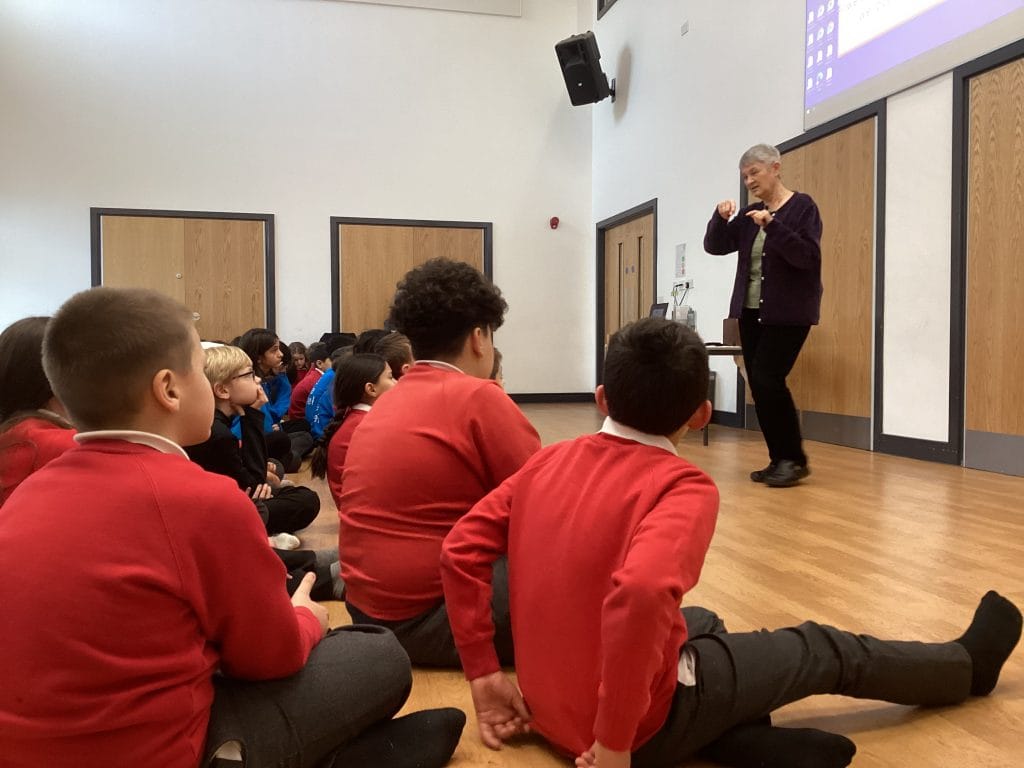 Unfortunately, Judith's mother never saw her parents or sister again as they were murdered during the Holocaust.
We thank Judith for giving up her time to come and speak to us today.